The first one is Redwood National Park, which is one of my favorite places in the world.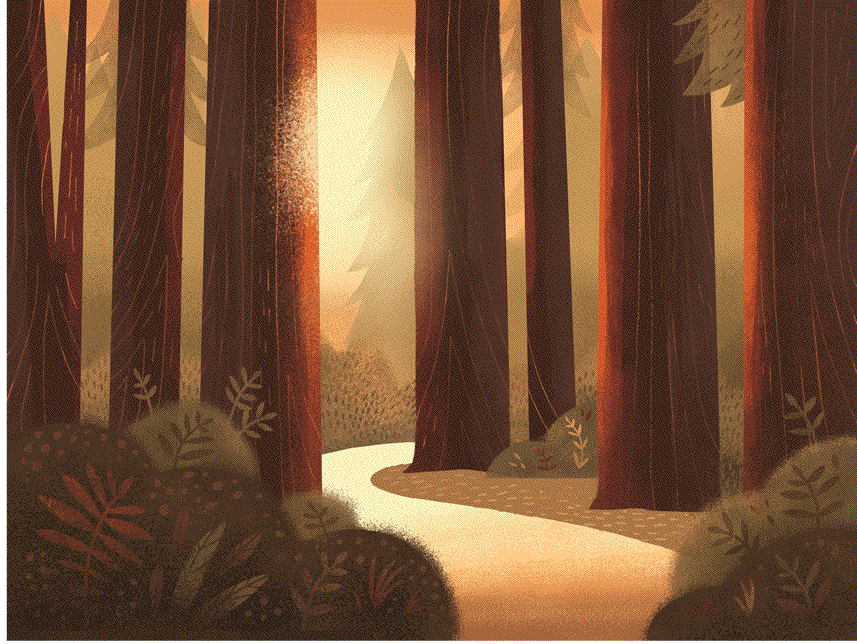 Second is the newest addition to the parks, Pinnacles National Park. It's known for condors and bats! I visited recently and enjoyed climbing up huge heights and scrambling through bat caves.

My husband and I took a trip to Crater Lake the day after he proposed to me and saw two rare foxes, making it one of my favorite camping trips ever. 

Find more nature-inspired images and stories at
www.meetusinthewoods.com
, a collection of work created by myself and fellow illustrator Julia Kuo. Follow us on instagram @meetusinthewoods